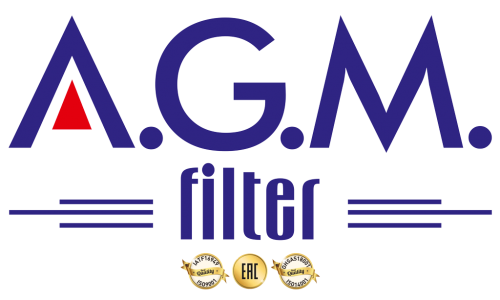 Asas Group has 7 Group Companies, including 2 Manufacturing Plant;
* Asas Filter Industry and Trade Corporation
* AGM Otomotiv Industry and Trade Corporation
* Asas External Trade Limited Company
* Asas Marketing As Filter Industry and Trade Limited Company
* As Net Informatics Technology Engineering Industry and Trade Limited Company
* As Offset Limited Company
* As Insurance Intermediary Services Limited Company
             ASAS Filter Industry and Trade Corporation was founded in 1972 and located in Iskenderun, on the southest Mediterranean coast of Turkey with the excellent seaport facilities and an hour distance from Adana airport. In 1980 Asas filter moved to its current location with the total space 23.000 m2. Asas Filter has a modern production plant, experienced personnels using high technology; targetting 100.000 pcs of daily production by following new investments. Asas stands fully behind its products and is always ready for customer satisfaction and expectation with its full range of filters. Our products consist of 6 main topics; as Oil Filter, Fuel Filter, Air Filter, Cabin Filter, Dryer Filter and Water Filter. 
             AGM Otomotiv Industry and Trade Corporation; established in 1998 in Iskenderun Sarıseki Organized Industrial Zone, AGM Otomotiv has been producing filters in accordance with the national and international standards with Asas Filter Corporation, for 21 years. Our company moved to new modern plant which has total 28.800 m2 area (28.800 m2 open area and 17.700 m2 closed production area) in iskenderun Narduzu Arsuz Town; in 2013. Today ASAS-AGM Otomotiv; has 5.000.000 pcs/annual production capacity in all type of filter. The company's continued investment in Research and Development will increase the range and overall capacity to meet growing demand on OEM & gas turbine filter under AGM FILTER brand.
            AGM Otomotiv A.S. has been producing in a wide range of products comprising;  air filters, cabin filter type, oil and fuel filters  types for automotive, industrial & heavy construction, bus and truck groups, gas turbines and seperators. Continuously improving the quality and the reliability of its services in line with its objectives and principles. 
            ASAS-AGM Otomotiv A.S.  has always sought full customer satisfaction (to export more than 40 countries also proof that) under permanent development concept, ensuring economic production in a timely fashion within required lead times in compliance with national and international standards on the basis of customer demands.
            Our company mission is providing clients high efficiency & quality filters at competitive prices and great customer service.